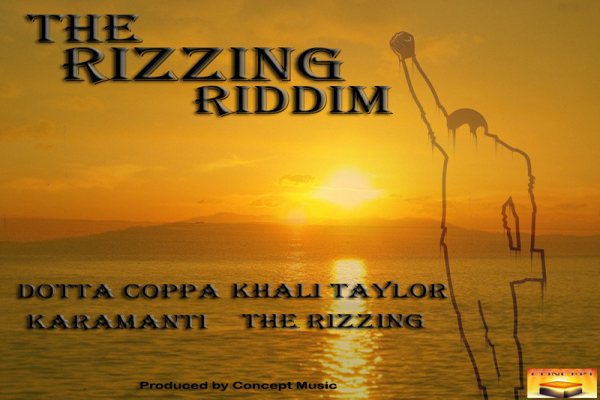 "The Rizzing Riddim" produced by Concept Music, features the new singles from artists like Dotta Coppa, Karamanti, Khali Taylor

&

The Rizing.
The new Dotta Coppa & The Rizing tunes were both previously feautured on missgaza here, both artists voicing uplifting singles for the youths, Khali Taylor talks about living life to the fullest withouth giving up and Karamanti talks different topics like politicians, corruption, vices.
The Rizzing Riddim Will Soon Be Available For Digital Purchase On iTunes & Other Music Distribution Platforms!
Check the preview here and for few days more download Dotta Coppa and The Rizing songs posted below.
THE RIZZING RIDDIM TRACK LISTING
01 – DOTTA COPPA – GHETTO YUTE PURPOSE
02 – KARAMANTI – REALITY
03 – KHALI TAYLOR – MAN A WARRIOR
04 – THE RIZING – D GHETTO YUTE DREAM (FI DAH YEAR YAH)
PREVIEW THE RIZZING RIDDIM MIXED BY MARIA JACKSON HERE

[youtube width="640" height="344"]http://www.youtube.com/watch?v=lsWGnblgMGo[/youtube]
DOWNLOAD DOTTA COPPA GHETTO YOUTH PURPOSE 2013 -THE RIZZING RIDDIM – CONCEPT MUSIC

[soundcloud params="auto_play=false&show_comments=true"]https://soundcloud.com/missgaza/download-dotta-coppa-ghetto[/soundcloud]
real deal