Tommy Lee Sparta was recently on Jamaican National Television, for a new interview on Er with Anthony Miller, as previously announced here.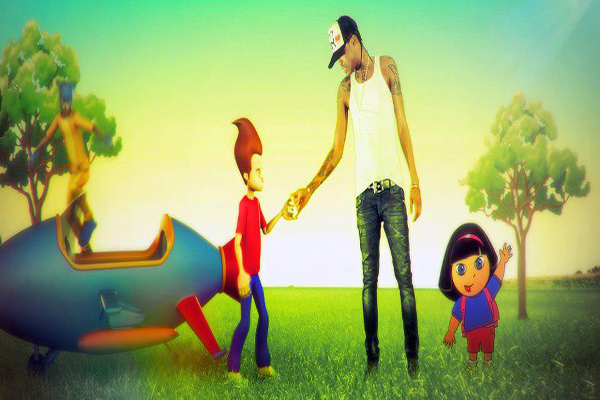 TOMMY LEE -CAPTAIN SPARTA -CARTOON VERSION

[youtube width="640" height="200"]http://www.youtube.com/watch?v=nuWul9QeOk4[/youtube]
During his television appearance on TV J Tommy Lee Sparta explained a little more about himself, his mystic, discussing and talking about new music and projects and a bunch of issues like his recent problems with his  Canadian Visa, the cancelled show in Trinidad, Bounty Killer, the European upcoming live shows and more. Watch the video posted below for the full interview.
"Nothing name demon still and I don't believe in demon, I don't believe in religion and those things, I just live my life happy. I know I am going to heaven because I don't pick up anything from anybody and I don't give my soul to anyone I keep it."
TOMMY LEE ON ER WITH ANTHONY MILLER 12 APRIL 2013
[youtube width="640" height="344"]http://www.youtube.com/watch?v=6iwatLRSq8U[/youtube]
TOMMY LEE SPARTA – BUN NU NU

 [youtube width="640" height="200"]http://www.youtube.com/watch?v=LsuYknCzxkk[/youtube]
TOMMY LEE ANNOUNCES HIS PERFORMANCE IN SWEDEN ON APRIL 25TH

[youtube width="640" height="344"]http://www.youtube.com/watch?v=0XUhyCUo87w[/youtube]
real deal