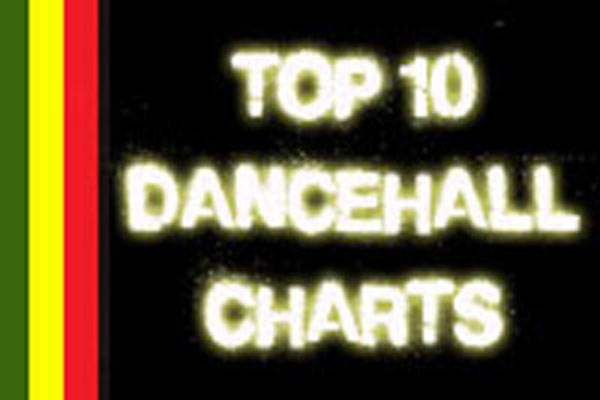 Check out posted below the top ranking dancehall music singles scoring big in Jamaican dancehall charts for the month of December 2014, posted when available with the official music videos.
Ding Dong

Ravers

dominating

Top 10 Dancehall Singles in Jamaica

 by 2 weeks at #1 with "Syvah" , for the month of December 2014, watch below the official music video which is a good look!
Jamaican female star Ishawna ranking up in position #2 with "Cry Baby"another powerful diss to her baby father Foota Hype, followed by Kranium hit ''Nobody Has To Know' at #3.
World Boss Vybz Kartel's 'Without Money"  went down few positions after 2 weeks at #1 in the past month. Out the many hits released by the dancehall King in 2014 this is one of the biggest ones of the year, especially special because it's a love song and it's for Shorty that produced the track with her label Short Boss Muzilk, Kartel's wife and baby mother.
Going down the Top 10 Dancehall singles for the last month of the year 2014, #5 is J Capri and Head Concussion Records, with the Rvssian's produced single "Boom & Bend Over".
Beenie Man with "Doe Watch Me" at #6, followed by "Ride It" performed by RDX at #7, while Popcaan's "Everything Nice", that has been at #1 for 2 weeks, is currently at #8.
Closing the Top 10 most played Dancehall Singles in Jamaica are young talent Wayne J  with "Chikungunya" at #9 and one of the first young ladies of Dancehall Tifa with "Back It Up" at #10.
1

Syvah

 - Ding Dong – FME Records

2

Cry Baby

– Ishawna – Sukuward/Downsound Records

3

Nobody Has To Know

 - Kranium – LMR Pro Productions

4

Without Money

 - Vybz Kartel (Addi Innocent) – Short Boss Muzik

5

Boom & Bend Over

– J. Capri – Head Concussion Records

6

Doe Watch Mi

– Beenieman – Jah Snowcone

7

Ride It

- RDX – Blaqk Sheep Music

8

Everything Nice

  – Popcaan – Mixpak Records

9

Chikungunya

– Wayne J – Ikation & Greatest Records

10

Back It Up

– Tifa – Island King Records
real deal