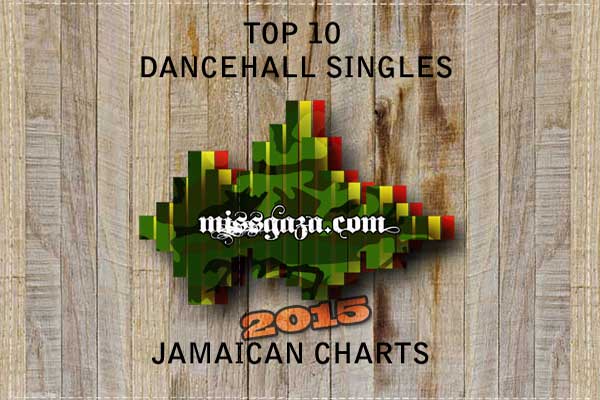 Listen to the best dancehall songs in Jamaica and watch the topping videos for the best dancehall singles for the month of December 2015.
At #1 by a week the single "Locked Away" performed by R City Feat Adam Levine,followed at #2 by Razor B with "Hot Up" that already has been at #1 for 2 weeks previously,paired with the official music video that went viral with all the gayls dancing in the jungle and the hypnotic beat.
At #3 Popcaanis coming up with his latest popular single that celebrates the highest grade and it's titled "Weed Is My Best Friend"voiced on the amazing Life Support Riddim and produced by Ja Productions.
Going down one position at #4, after already topping for a week at #1, Mavado with "My League",one of the Gully God big hit of 2015 voiced on the Good Good Productions Liquor Riddim.
Going down at #5 Charly Black deejays "Gyal Yuh A Party Animal" watch the officia music video which is getting kind of popular.
[ SCROLL AT THE BOTTOM AND HIT  PAGE 2 FOR THE REST OF TOP 10 DANCEHALL SINGLES IN JAMAICA FOR DECEMBER 2015 ]
1

Locked Away

- R. City feat. Adam Levine – Kemosabe Records/RCA Records

2

Hot Up

 – Razor B – New Era Productionz

3

Weed Is My Best Friend

– Popcaan – JA Productions

4

My League

 – Mavado – Good Good Production

5

Gyal Yuh A Party Animal

– Charly Black – P2S Records/Techniques Records/Allezgo Productions
real deal