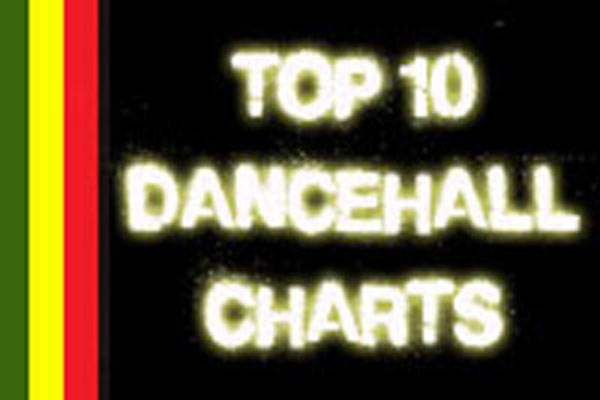 Sean Paul feat Damian Marley new single "Riot" is topping by a week the top 10 more played songs in Jamaica for the month of February 2014,followed by  "Mi Alright" Bounty Killer feat Patex  ranking at #2 followed by Tommy Lee Sparta's single "Nuk Mek Mi Feel Suh" stable by several weeks in 3rd position.
Gage's tune "In Deh" is taking  #4 while  Mavado's "Carpet" produced by DJ Frass on the Center Forward Riddim is currently #5,( Click here for Center Forward Riddim Download). Kalado with "Make Me Feel" at # 6 followed by I-Octane  at #7 with "Happy Time", already at # 1 in the past weeks.
One of Vybz Kartel's latest hit produced by Head Concussion Records "Hi (High)" went down few positions and it's now #8. Gully God Mavado doubles up with another tune in Top Ten voicing  with Nicky Minaj's "Give It All To Me" that was #1 for 2 weeks.
Damian Jr Gong Marley doubles up topping with Riot  and closing with Cham and their new tune at # 10  "Fighter" a hard core anthem for all the freedom fighters.
1

Riot

- Sean Paul feat. Damian "Jr Gong" Marley – Atlantic Records[youtube]http://www.youtube.com/watch?v=3AgcF5kmKyc[/youtube]

2

Mi Alright

– Bounty Killer feat. Patexx – Adde Productions/21st Hapilos Productions[youtube]http://www.youtube.com/watch?v=aiLnsvvrluM[/youtube]

3

Nuh Mek Mi Feel (Bududup) Suh

- Tommy Lee Sparta – Guzu Musiq[youtube]http://www.youtube.com/watch?v=HWDry3sHxBY[/youtube]

4

In Deh

- Gage – NS Music Enterprise/UPT007 Records/Dutty Fridaze Promotion[youtube]http://www.youtube.com/watch?v=34DRzVokzmU[/youtube]

5

Carpet –

Mavado – DJ Frass[youtube width="425" height="34"]http://www.youtube.com/watch?v=niyxwbBzVOs[/youtube]

6

Make Me Feel

– Kalado – Dreday Productions[youtube]http://www.youtube.com/watch?v=zbetud5jWG4[/youtube]

7

Happy Time

 - I-Octane – Good Good Production[youtube]http://www.youtube.com/watch?v=7Fv6cQOX32U[/youtube]

8

Hi (High)

– Vybz Kartel – Head Concussion Records


9

Give It All To Me

– Mavado feat. Nicki Minaj – We The Best Music[youtube]http://www.youtube.com/watch?v=9sbuoFy32Kc[/youtube]

10

Fighter

– Cham feat. Damian "Jr Gong" Marley – Madhouse Records[youtube]http://www.youtube.com/watch?v=-q5SnIPr7jc[/youtube]
real deal