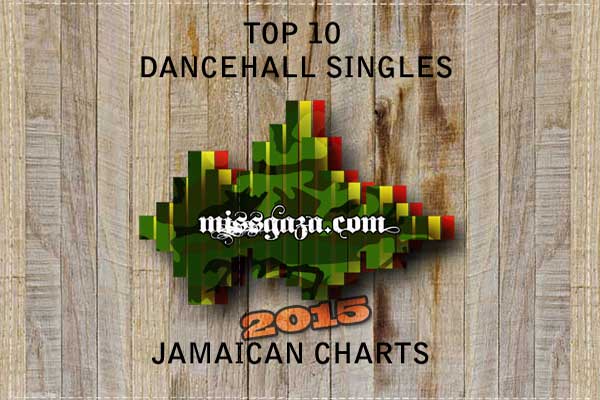 Check out posted below the biggest dancehall songs in Jamaican Music Charts for Feb 2015, accompanied with the official music video, when available, as well as itunes link.
Gully Bop,the quickest artist to raise to fame in dancehall music history, after already smashing the last edition of Sting,
is now also taking the top of Jamaican Dancehall charts with his single "Body Specialist" produced by Friends For Real currently at #1 by a week  - watch the OMV, followed at #2 by  Alkaline's "Wul Di Claffy Dem" is #2  voicing on the Wul dem Again Riddim while Bling Dawg and Kreecha with "Kreech Dance", are currently #3 watch the official music video posted below.

World Boss Vybz Kartel dominated the charts for 3 weeks at #1 with "Nuh Play Round Wid Fyah" produced by Yellow Moon Records on the Wul Dem Riddim and it's currently #4.
Ishawna "Restraining Order" sits currently at #5 and the official video is also ranking mad hits, peep it below and also (continue next page scroll at bottom )
SCROLL TO BOTTOM AND CLICK ON PAGE 2 FOR THE REST OF TOP 10 DANCEHALL SINGLES CHARTS IN JAMAICA FOR FEB 2015
×
1

Body Specialist

- Gully Bop aka Country Man – Friends for Real -OMV


2

Wul Di Claffy Dem

- Alkaline – Yellow Moon Records


3

 Kreech Dance

– Bling Dawg & Kreecha – Star Struck Records


4

Nuh Play Roun Wid

 - Vybz Kartel – Yellow Moon Records


5

Restraining Order

– Ishawna – JA Records

real deal