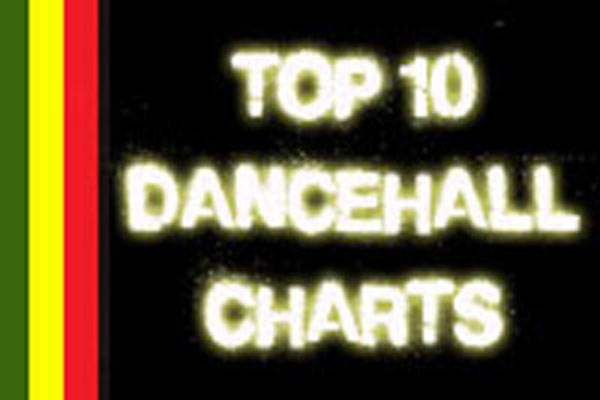 Check out the posted below the Top 10 Dancehall Singles for January 2014.
Topping by a week "Happy Time" the new I-Octane 's hit single produced by Good Good Production, followed at # 2 by Aidonia with "Brucki " PT 2 produced by Di Genius, the tune lost one position, it  was at #1 for more than 2 weeks . Tommy Lee Sparta takes #3 with " Nuh Mek Mi Feel Suh" produced by Guzu Musiq.
Gully God Mavado feat Nicki Minaj with "Give It All To Me" produced by We The Best Music sits at #4 while Vybz Kartel "Hi" produced by Head Concussion Records lost few position and is now at # 5, Konshens & J Capri  #6 with "Pull Up To My Bumper", # 7 for Bounty Killer Feat Patexx - "Mi Alright"  produced by Adde Productions/21st Hapilos, while "Riot" Sean Paul feat Damian  Jr Gong Marley for Atlantic Records takes position #8.
Top 10 Dancehall Singles for the beginning of 2014 are Vybz Kartel & Tommy Lee Sparta, both artists with a double joint in Top 10 for January 2014. Vybz Kartel "Business" TJ Records, that was already topping charts for 3 weeks, is currently at position #9 and Captain Sparta ,Tommy Lee produced by his own label  Guzu Musiq closes at # 10.
1

Happy Time -

I-Octane – Good Good Production


2

Brucki (Fi Di Jockey Pt 2)

 - Aidonia – Di Genius Records


3

Nuh Mek Mi Feel (Bududup) Suh

– Tommy Lee Sparta – Guzu Musiq


4

Give It All To Me

– Mavado feat. Nicki Minaj – We The Best Music


5

Hi (High)

- Vybz Kartel – Head Concussion Records
real deal