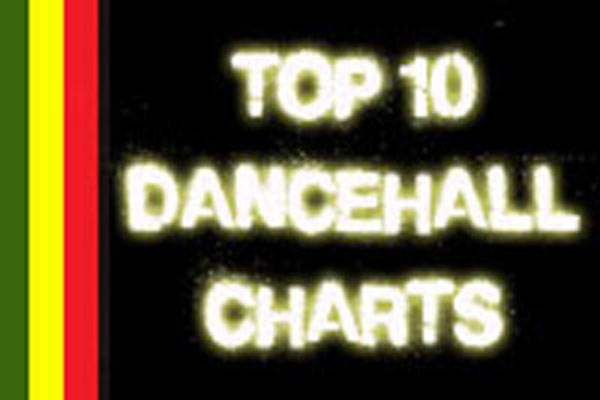 World Boss Vybz Kartel marks a new record: he is the first incarcerated artist to top  Charts with not one ,not two, but three singles. Yeah! It Mawwd!  The One & Only! BigUp Addi Innocent it's going to be another World Boss Summer no matter what!
Topping Dancehall singles charts for June 2014  by 2 weeks already is Vybz Kartel with "Mama" produced by TJ Records, followed by Major Lazer with Moska & RDX new banging single "Lose Youself" that already ranked more than 2 and half million views, watch the official video posted below, while Spice with  her sensational "So Mi Like It"  hit  goes down a couple of position at # 3 after being #1 for two weeks in the last month, watch the official viral video posted below.
Konshens' single "Sumn Deh" produced by Head Concussion Records is currently at # 4 followed by Vybz Kartel's second entry at # 5 with "Louis V" a big hit for the summer, produced by Short Boss Muzik. Nature with "Retarded" follows down at #6 while Chronixx anthem  "Here Comes Troubles" is at # 7 ,followed by Zhavea feat. E- Dee and their "Tun Up".
Vybz Kartel takes another slot of the top 10 Dancehall singles for June 2014 with "Punamy A Mi Best Friend", produced by Souinque Records  currently ranking #9  while  Ninja Man closes at #10 with the sensational  "Jamaican Town",  with official video.
1

Mama  - Vybz Kartel – TJ Records

2

Lose Yourself

– Major Lazer feat. Moska & RDX – Mad Decent Productions

3

So Mi Like It

 - Spice – NotNice Records

4

Sumn Deh

- Konshens – Head Concussion Records

5

L

ouis V

– Vybz Kartel – Short Boss Musik

6

Retarded – Nature

– Downsound Productions

7

Here Comes Trouble

– Chronixx – Overstand Entertainment

8

Tun Up

– Zhavea feat. E-Dee – J'ouvert Records

9

Punany A Mi Best Friend

– Vybz Kartel – So Unique Records

10

Jamaica Town

– Ninjaman – Downsound Records
real deal