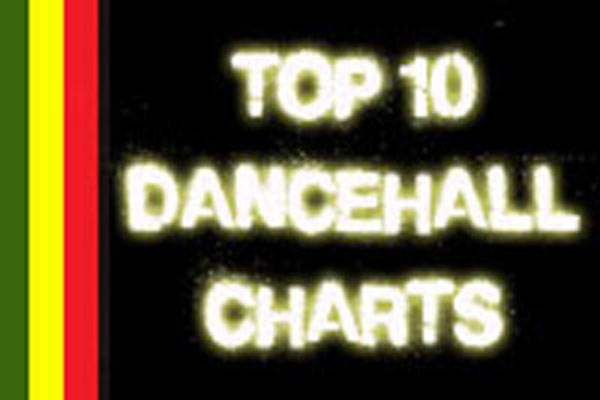 Quick change of scenario in the Top 10 Dancehall Singles topping in Jamaica right now for the month of March 2014
Bounty Killer feat Patexx "Mi Allright" is #1 by 2 weeks, the single is produced by Adde Instrumental. Cham and Damian Gong Zilla Marley take the # 2 with their new collaboration "Fighter" produced by Madhouse Records and #3 is for Kalado with "Make Me Feel".
Mr Vegas takes  #4 with "Badmind A Kill Dem" while Sean Paul and Damian Marley, that doubles again with two singles in March top 10 Dancehall Singles. with "Riot" slide down of few positions, aftr being # 1 for more than 3 weeks, is now at #5, followed at #  6 by "Mouth Talk" the new Alkaline's single produced by Blaqk Sheep Music. Gage with " In Deh " at #7 while Blak Ryno scores #8 with "Baddest Thing" and the newest "want Dem All" from Sean Paul & Konshens it's already #9. Tommy Lee Sparta with "Nuh Mek Mi Feel (Bududup) Suh " from is own label Guzu Musiq that was #1 for a week in the last month at #1o the Top 10 Dancehall Singles for March 2014.
1

Mi Alright  

–

Bounty Killer feat. Patexx – Adde Productions/21st Hapilos Productions[youtube]https://www.youtube.com/watch?v=aiLnsvvrluM[/youtube]

2

Fighter

- Cham feat. Damian "Jr Gong" Marley – Madhouse Records

[youtube]https://www.youtube.com/watch?v=Vo1R9og0n-4[/youtube]

3

Make Me Feel

-

Kalado – Dreday Productions

[youtube]https://www.youtube.com/watch?v=zbetud5jWG4[/youtube]

4

Badmind a Kill Dem

- Mr Vegas – 1 West Music

[youtube width="425" height="40"]https://www.youtube.com/watch?v=kAjpomvl2Mk[/youtube]

5

Riot

 -

 Sean Paul feat. Damian "Jr Gong" Marley – Atlantic Records

[youtube]https://www.youtube.com/watch?v=QTAVrtmQTlY[/youtube]

6

Mouth Talk

– Alkaline – Blaqk Sheep Music

[youtube]https://www.youtube.com/watch?v=3QZr_CYbz0s[/youtube]

7

In Deh

– Gage – NS Music Enterprise/UPT007 Records/Dutty Fridaze Promotion

[youtube]https://www.youtube.com/watch?v=34DRzVokzmU[/youtube]

8

Baddest Thing

– Black Ryno – Star Music Jamaica

[youtube]https://www.youtube.com/watch?v=rtX_MZlIxQc[/youtube]

9

Want Them All

- Sean Paul feat. Konshens – Atlantic Records

[youtube]https://www.youtube.com/watch?v=-4baZ6kJHPo[/youtube]

10

Nuh Mek Mi Feel (Bududup) Suh

- Tommy Lee Sparta – Guzu Musiq[

youtube]https://www.youtube.com/watch?v=ojLVqR0mrws[/youtube]
real deal