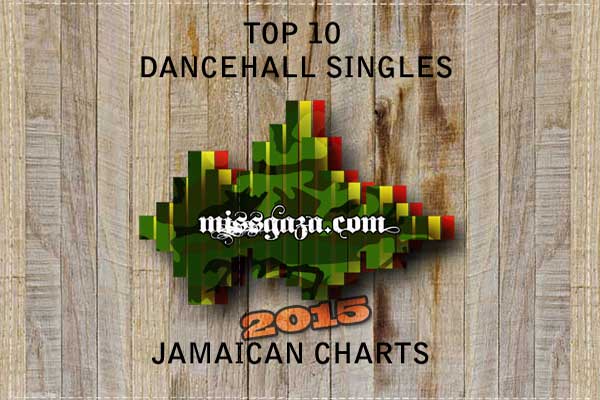 Topping by 2 weeks at #1 in Top 10 Dancehall Singles for March 2015 is Alkaline with "Wul Di Claffy Dem" on the Wul Dem Again Riddim produced by Yellow Moon Records.



Following at #2 Gully Bop Aka Country Man with "Body Specialist", a single that broke all records and has been at #1 for a month in the past weeks, watch the OMV posted below.
Incarcerated but unstoppable Jamaican Superstar Vybz Kartel, real name Adidja Azim Palmer, keeps #3 locked with "Box Launch", voiced on the Yellow Moon's - Wul Dem Again Riddim, that double scores again, while Vybz Kartel triples up – showing everybody why he is the undiscussed King of Dancehall Music- beside the incarceration, taking three different positions with three different songs in March 2015 Dancehall Charts.
Watch I-Octane featuring Vanessa Bling aka Gaza Slim  in "Cya Do It" video  currently at #4, followed down at #5 by Demarco's " Puppy Tale" with the viral video posted below.
1

Wul Di Claffy Dem

 -

Alkaline – Yellow Moon Records




2

Body Specialist

–

Gully Bop aka Country Man – Friends for Real




3

Box Lunch

–

Vybz Kartel – Yellow Moon Records




4

Cya Do It

–

Vanessa Bling (Gaza Slim) feat. I-Octane – DJ Frass Records




5

Puppy Tail

–

Demarco – Dunwell Productions



real deal