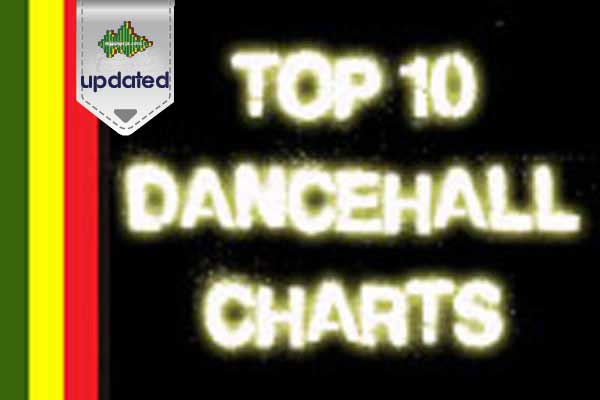 While usually the Top 10 Dancehall singles charts in Jamaica don't change much during the course of each month,  Top 10 Dancehall Single Chart of October 2014 it's an exception to this rule and here are the latest updates on topping singles and new entries.
Popcaan's single - Everything Nice,  that kicked in Top 10 Dancehall Singles at position #6, last week, takes now  #1, jumping five positions. The single, produced by Dre Skull and Mixpak Records is paired with the official music video, produced by Dubbel Dutch with  cameos including also Ace Hood and Mavado, Silent Addi, Chi Ching Ching & more.
Chronixx's – Spirulina- that has been #1 for a week  falls down of a position and is currently at #2, while is Alkaline that takes #3 with -Holiday Again, that just last week was #7, jumping four slots to the top.
Spice,baddest woman in Dancehall Music, with her sensational "Like A Man"  loses just a couple of positions after ruling for several weeks and it's now at #4, followed by I-Octane -Trendsetta – that also lost one position and it's currently at #5, for this second round of the best dancehall singles for the month of October 2014.
#6 is for Mr. Vegas & Latty J with their funny duet -Who Rule and a successful official video that is ranking up mad views. The song debuted in the last weeks at the bottom and has been gaining positions quick,receiving a lot of attention.

At #7  the best new entry of the month is Vybz Kartel aka Addi Innocent single – Without Money - produced by Short Boss Muzik that, as usual, is aspected to take the top.
Going down Beenie Man  at #8 with -Doe Watch Mi- produced by Jah Snowcone, is another new entry, followed at #9 by  Kranium's  -Nobody Has To Know, while the official video is fun we do not recommend gayls to act like that.
Closing Top 10 Dancehall Singles for October 2014 in Jamaica at #10 is the cathcy – Road Tonight by  D-Medz feat. Rural.
1

Everything Nice - Popcaan - Mixpak Records


2

Spirulina – Chronixx – Zinc Fence Record


3

Holiday Again – Alkaline – Street Frass Music


4

Like A Man 

– Spice – Dre Day Productions


5

Trendsetta - I-Octane - Good Good Productions


6

Who Rule - Mr. Vegas & Latty J - MV Music / Boomtunes


7

Without Money

– Vybz Kartel (Addi Innocent) –

Short Boss Muzik




8

Doe Watch Mi – Beenieman – Jah Snowcone


9

Nobody Has To Know

- Kranium – LMR Pro Productions


10

Road Tonight – D-Medz feat. Rural - EPP Jam Productions

real deal