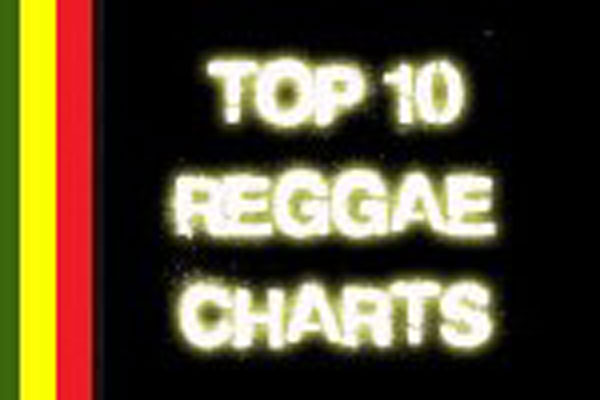 Chuck Fenda feat Bounty Killer & Leroy Smart "Badness No Pay" single is topping Top 10 Reggae singles in Jamaica right now entering the 3rd week at number one, followed by Rappa Robert aka Musical Sniper with "Rough Upbringing" at #2 and Tom Laing at #3 with "One More Thing".
Tesssanne Chin is taking #4 with "Tumbling Down", CJ Killawno #5 singing "Can't Get Me Down", Kalado's single  "Make Me Feel" slides down of few positions and it's now at #6  followed by  Konshens' new love anthem  titled "To Her With Love (They Say)" that takes #7 followed by I-Octane "Love You Like I Do" at # 8.
Closing the topping Reggae Songs for March 2014 is Barrington Levy  new tune "Rosie"  in position # 9 and Ginjah with "Sweet Killer" at # 10.
1

Badness No Pay

– Chuck Fenda feat. Bounty Killer & Leroy Smart – John John Production

[youtube]https://www.youtube.com/watch?v=XaIFH0AxhqA[/youtube]

2

Rough Upbringing

– Rappa Robert aka Musical Sniper – Oracabessa Records

[youtube]https://www.youtube.com/watch?v=1glN7mE0kBI[/youtube]

3

One More Thing

– Tom Laing – Black Scorpio Records

[youtube]https://www.youtube.com/watch?v=1glN7mE0kBI[/youtube]

4

Tumbling Down

- Tessanne Chin – Republic Records & UMG Recordings

[youtube]https://www.youtube.com/watch?v=sY_nDgC-IhA[/youtube]

5

Can't Get Me Down

– CJ Killawno – Lyrical War Records

[youtube]https://www.youtube.com/watch?v=vVD2JAB_C7I[/youtube]

6

Make Me Feel

-

Kalado – Dreday Productions

[youtube]https://www.youtube.com/watch?v=FOcXolgICuU[/youtube]

7

To Her With Love (They Say)

- Konshens – NotNice Productions

[youtube]https://www.youtube.com/watch?v=HWZnmZRxOvI[/youtube]

8

Love You Like I Do

– I-Octane

– DJ Frass Records

[youtube]https://www.youtube.com/watch?v=RW1Lom5ctJo[/youtube]

9

Rosie

– Barrington Levy – Black Roses

[youtube]https://www.youtube.com/watch?v=4hoTTzOo-JU[/youtube]

10

Sweet Killer

- Ginjah – Silly Walks Discotheque

[youtube]https://www.youtube.com/watch?v=J-EuNhxJeRg[/youtube]
real deal