For all the Reggae Massive & Dancehall lovers inna South Florida's grid the calendar of upcoming live events, shows and parties scheduled for the month of May and Memorial Weekend celebrations is really intense. Check out some of my picks! From Walshy Fire Ranch Party,to Soflo Awards 2012, to the biggest live stage of the season :Best Of The Best 2012, to Celebrity Soccer Fest, and Jerk Festival in West Palm Beach here a reminder of what's cooking. Bless!
SATURDAY MAY 19 2012 IN MIRAMAR FLORIDA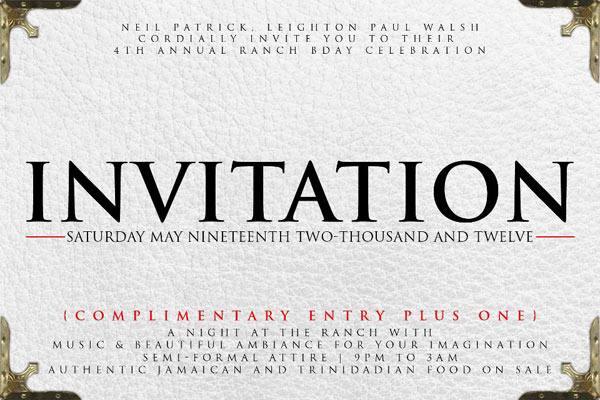 Walshy Fire aka Walshy Killah and Bday Boy Neil Patrick are having their 4th annual Ranch Party on Saturday May 19th. As always they cap the guests at 500 people so pick up your invitation before they're done is a must. With Jazzy T – Addy and the Eccentrix crewb-HMV Sounds- DJ Fly Guy – and the whole Black Chiney crew just to name a few!
Here's where to go for invitations Broward Crew: SnD Barber Shop ask for Neil 9925 Miramar Pkwy Miramar, FL 33025 Downtown Miami and Kendall Crew: Next Level Cuts ask for Colbert 238 NE 1av Miami 33157
Catch Walshy Killah on di roaad! He will be in Tampa this friday @ Prana, Naked Satday @ Solare Garden, and Sobe Live Sunday Night on South Beach. Walshy Fire is been busy and all over the place with Major Lazer. Check Aymen and Santiago over at Hypetrak.com of the Major Lazer tours stop in London.
[vimeo width="640" height="300"]http://vimeo.com/41701186[/vimeo]
Enjoy the Vid and get your invites for the Ranch May 19th!
SATURDAY MAY 26 2012 HOLLYWOOD
It goes down once a year and it's an unmissable appointment with Charity and Music.This year is bigger,better, more line up, international guests, big media outlets, and a really juicy line up of artists!
The 4th annual Dancehall & Reggae Awards 2012 is Sat May 26th @ Hollywood Central Performing Arts Center and you already know the ting ago tun up LOUDDDDDDD! Live Performance by Zj Liquid-Spragga Benz- Raine Seville- Flippa Mafia- Teflon- Kristopher-Nefetari- Zeke Don- Stylez n Khardo-Chux Star-Dallas Emperor & many more. Hosted by Miss Kitty & Ragashanti performing as a artist on stage for the 1st time ever  in the USA.
[youtube width="640" height="344"]http://www.youtube.com/watch?v=Dd-DS1QZToQ[/youtube]
[youtube width="640" height="344"]http://www.youtube.com/watch?v=TMyMI3qeBN4[/youtube]
IF YOU DIDN'T VOTE YET PLEASE VOTE NOW CLICKING HERE!
SUNDAY MAY 27 MIAMI FLORIDA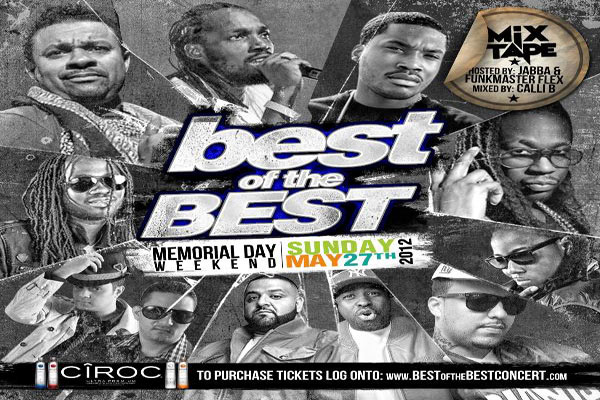 BEST OF THE BEST CONCERT 2012
The biggest and most awaited live stage of the whole year is quickly approaching. A full day packed with an incredible line up of artists belonging to Hip Hop,R'n'B and Reggae/ Dancehall music. The name tells it all and every year this appointment attracts a crowd of thousands in Miami. This year line up is stellar as usual Mavado – Dj Khaled – Ace Hood -French Montana- I-Octane- Shaggy- Mr Vegas- Fat Joe-Khago-Demarco-Serani-Frankie Paul- Faboulus-Marcia Griffith-John Holt-Admiral Baley- Chris Martin- Wayne Marshall & many many more.
real deal