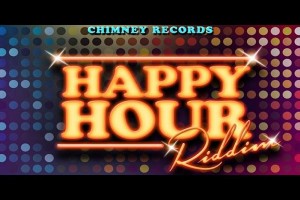 If your looking for some authentic Jamaican Reggae Dancehall Music, Chimney Records released a new slamming music riddim called the Happy Hour Riddim.
The Happy Hour riddim features some really good dancehall and reggae songs and includes an all star line up of Jamaican artists….with the brightest star being, as usual, Vybz Kartel Aka Addi Innocent voicing Me Nuh Trust People, a catchy new song from Jamaica, that explains World Boss Vybz Kartel feelings toward people.
AVAILABLE FOR DIGITAL DOWNLOAD ON ITUNES BOTH THE FULL HAPPY HOUR RIDDIM & VYBZ KARTEL HIT SONG MI NUH TRUST PEOPLE CLICKING ON THE BANNERS ON THIS PAGE.
LISTEN TO VYBZ KARTEL AKA ADDI INNOCENT- ME NUH TRUST PEOPLE – HAPPY HOUR RIDDM – [DANCEHALL REGGAE MUSIC - SEPT 2014]
VYBZ KARTEL – ME NUH TRUST PEOPLE – LYRICS
CLICK HERE FOR LYRICS
(Intro)
Mi nuh trust, mi nuh trust people
Mi nuh trust, mi nuh trust people
Mi nuh trust, mi nuh trust people
Mi nuh trust people
(Chorus)
Mi don't trust people
Mi seh yo cyaa trust people
Mi buy my car cash
Caw mi not even a trust vehicle
Hear mi nuh yow
Da obeah deh naw work
Hear mi nuh yow
Yo cyaa get mi password
Mi seh mi wont drop down
(Verse 1)
Mi nuh shop keeper
For mi no trust man
Cane shop up here mi seh supn must wrong
Yow a me alone born
A never plus one
So no friend cyaa trick mi fi kill mi
This a the bloodclaat truth like religious song
Si da wife deh a f–k pon her husband
Wickedest thing a me shi a sleep wid
And him swear shi a grass root when a just sand
(Repeat Chorus)

(Verse 2)
Dutty people, nuh fi know whoa good, who a evil
Si da one deh a smile fi deceive yo
When him really red eye fi yo vehicle
Yo buy a pound a flour watch the weevil
Dem a sprinkle the oil a nuh desil
Yeah mi si in a mi head a nuh mesil
(Repeat Chorus)

HAPPY HOUR RIDDIM TRACK LISTING
1. Vybz Kartel – Mi Nuh Trust People
2. Mavado – Nah Use Dem
3. Alkaline – A Bagga Things
4. I-Octane – Gyal Thing
5. Demarco – Bun Up Road
6. Beenie Man – Badmind People
7. Tarrus Riley Ft Zagga – Free Up
8. RDX – Mr VSOP
9. Serani – Surf Yuh Body
10. Chilando – Life Too Short
LISTEN TO THE FULL HAPPY HOUR RIDDIM PROMO MIX BY RATY
real deal