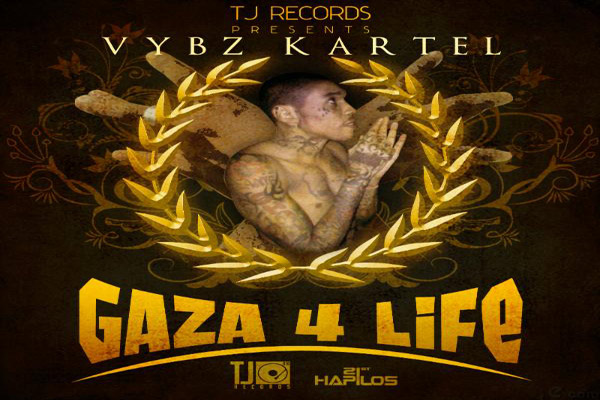 Just in time for the holidays, Billboard Chart Topping Producer TJ Records have released 2 highly anticipated LPs.
TJ Records, whose riddims have topped international charts since 2005, has compiled the hot and blazing tracks from international dancehall superstar Vybz Kartel, Billboard's R&B/HipHop charting star Popcaan and controversial dancehall artist Tommy Lee.
Vybz Kartel "GAZA FOR LIFE LP"contains 10 tracks and is available on iTunes clicking on the banner below, distributed by digital giants 21st Hapilos.
The reggae dancehall songs featured on the Gaza 4 Life LP have collectively garnered millions of views via viral videos on youtube and have remained constant on charts around the world.
BUY VYBZ KARTEL GAZA 4 LIFE – EP ON iTunes
LISTEN TO VYBZ KARTEL – Bubble Hard – APRIL 2012



LISTEN TO VYBZ KARTEL – FREAKY GAL PT 3 – TJ RECORDS
STREAM VYBZ KARTEL GAZA 4 LIFE DANCEHALL REGGAE ALBUM TJ RECORDS DECEMBER 2012
VYBZ KARTEL EP  "GAZA FOR LIFE LP"  TRACK LISTING
1.

 Vybz Kartel – Better Can Wuk


2.

 Vybz Kartel – Bubble Hard


3.

 Vybz Kartel – Freaky Girl, Pt 3


4.

 Vybz Kartel – Life


5.

 Vybz Kartel – Put It On Hard


6.

 Vybz Kartel – Real Badman


7.

 Vybz Kartel – Tun Up The F**k


8.

 Vybz Kartel – Tun & Wine


9.

 Vybz Kartel – Vip


10.

 Vybz Kartyel – Your Business
real deal