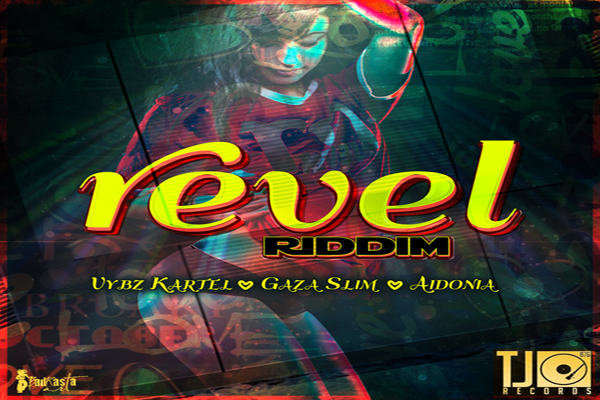 TJ Records, the popular music label based in Jamaica, brings to you their latest music project : "Revel Riddim" produced by Linton "TJ" White and featuring top Jamaican music artists Vybz Kartel, Gaza Slim and Aidonia.
Listen to a new dancehall riddim coming out straight from Jamaica, titled Revel Riddim produced by TJ Records & distributed by Zojak World Wide, make sure to check the track listing posted below which features the songs titles.
Featuring Jamaican Dancehall World Boss Vybz Kartel latest hit single for this upcoming summer 2013 – Hurt It Up and his music protege Gaza Slim  with Mama Said and JOP recordings artist Aidonia.
The riddim is available for digital purchase on iTunes and all the other major Music Distribution Platforms clicking on the banner on this page.
Stream Revel Riddim – Tj Records – Vybz Kartel, Gaza Slim, Aidonia
REVEL RIDDIM TJ RECORDS MAY 2013 TRACK LISTING
01 – AIDONIA – SO GOOD (RAW)
02 – AIDONIA – SO GOOD (RADIO)
03 – GAZA SLIM – MAMA SAID (RAW)
04 – GAZA SLIM – MAMA SAID (RADIO)
05 – VYBZ KARTEL – HOLD ME (HURT IT UP) (RAW)
06 – VYBZ KARTEL – HOLD ME (HURT IT UP) (RADIO)
REVEL RIDDIM TJ RECORDS MAY 2013
real deal