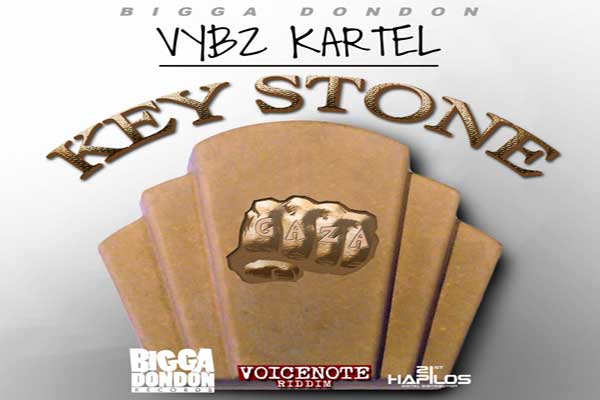 Let's talk about one of the latest riddim that just dropped from Bigga Don Don Records, titled "Voicenote Riddim".
It seems like the Gaza Empire is coming back stronger than ever in this newest Bigga Don Don Production.
New, young, versatile and fresh dancehall artists, a new generation is about to grow. For all the real Gaza fans this is a new Key Stone with new players in the field:  Slimatic taking the place of Gaza Slim  and PG 13 taking jabs at Popcaan.
Vybz Kartel's sons Lil Vybz & Lil Addi in their latest tune - Radio - a song that bigs up many artists in dancehall music but when it comes to Popcaan, Vybz Kartel's sons deejay they don't trust him. Gaza Indu returns delivering an new hypnotic Gaza Anthem about Loyalty. Awhoe!.
It's like an episode of Empire, the new tv show that aires on Fox, produced by Timbaland, where one of the main roles is taken by this character Cookie, which is  clearly inspired by Vybz Kartel's wife Shorty Tanesha Palmer.
The Empire is back and your can feel the roars of the new lions. Hopefully the new generations, while being as talented as the previous one, if not more, will preserve loyalty to their mentor in their legacy just like Gaza Indu sings.#GazaDreamTeam
Voicenote Riddim features the one and only Vybz Kartel Addi Innocent, Jamaican Dancehall superstar currently incarcerated and awaiting for a fair trial, voicing the single "Key Stone".

Gaza fans this is riddim is a new KEY STONE in dancehall music, because it shows talented is infinite inJamaica and  Vybz Kartel always discovers & promotes real talent because when you help people with talent they can help you and you can help them get the message across. Zeen! #FreeWorldBoss
STREAM/ DOWNLOAD VOICENOTES RIDDIM FULL PROMO – BIGGA DON DON RECORDS – FEB 2015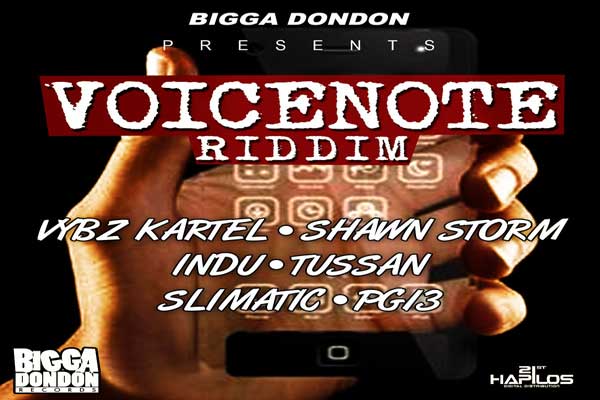 STREAM VOICENOTES RIDDIM FULL PROMO – BIGGA DON DON RECORDS – FEB 2015
Gaza Indu – Loyalty (Popcaan, Tommy Lee Sparta & Gaza Slim Diss)
PG 13 (Lil Vybz & Lil Addi) – Radio (Popcaan Diss)
Shawn Storm – Calling
Slimatic – Dem Gone
Tussan – Like Addi Di Teacha
Vybz Kartel – Key Stone
Voicenote Riddim – Bigga DonDon Records
PG13 -RADIO - LYRICS
When the radio turn on
Music a play mi cyaa even keep calm
Play Kartel, Mavado, Shawn Storm
Octane yeah unuh a gwaan
Konshens meck woman carry on
Wi nuh know old hits member wi just born
Version ruff up the world yaw man
Tarrus Riley as you deh a one
But mi naw lie still mi nuh trust Popcaan
(Chorus)
Suncity, iriefm
Fame fm, hitz fm
News talk, tun it up quick
In a mi room, mi a listen zip
A suh mi gwaan when radio turn on
A suh mi gwaan when radio turn on
A suh mi gwaan when radio turn on
PG13 -RADIO - LYRICS
(Verse 2)
Don't touch tha tdial tun it up in a scheme
Bombo, when the radio chip in
Spice a the princess, saw a the queen
Tifa royalty
Me soon get big just wait and see
Radio sweeter than the tv
Music sweeter than the plum tree
Lock down town go straight a country
Mi love Jamaica, Jamaica love me
Check Gaza Indu -Loyalty- lyrics
(Chorus)
Loyalty over royalty
Loyalty over royalty
Dem bwoy deh nuh know loyalty
Just take care a maga dog and si
Loyalty over royalty
Loyalty over royalty
Dem gyal deh nuh know loyalty
Just take care a maga dog and si
(Verse 1)
Love my don all the blind can si
Good and the bad mi naw left indi
Nuff a dem tell mi fi switch Angy
Naw tek pree, go press yo panty
My time soon come fi run the country
Naw go a bush fi touch no monkey
Who God bless no man nuh condem
Suh mi buss a Mrs Kitty blank pon dem
Check Gaza Indu -Loyalty- lyrics
(Repeat Chorus)
(Verse 2)
Member da name yah Gaza Indu
Lyrics a kick yo think a Chin Lu
Nuff a dem left the gaza and flop
But mi naw go no where
Go somewhere with who?
Food haffi eat mi know the menu
Gaza mi seh mi need fi tell you
Who God bless no man nuh condem
Suh mi buss a Mrs Kitty blank pon dem
real deal