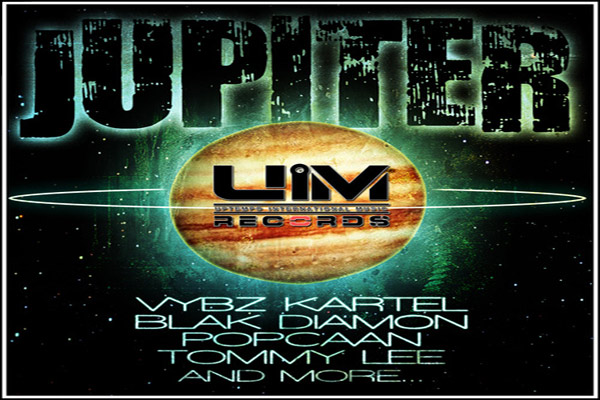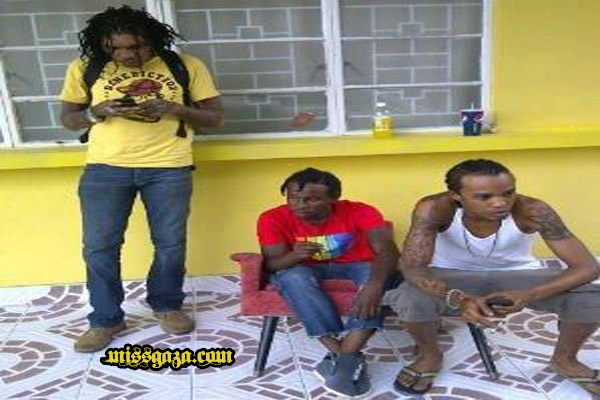 Check out the brand new Vybz Kartel, Popcaan, Tommy Lee voicing on  - Jupiter Riddim from UIM Records that will be released on January 2013.
Produced

by Anju Blax – UIM Records,

it features new singles from incarceraed World Boss -Vybz Kartel, Popcaan, Tommy Lee, Demarco, Blak Diamon, D'Angel, Sassy, Munga, Spice, Versatile, Unicorn and many more.
Check out the track list and preview the riddim, which is going to be one of this big things for 2013 with the stellar lineup and  all the hit songs.
JUPITER RIDDIM – UIM RECORDS – TRACK LISTING 
01-Convertible (Clean)-Vybz Kartel
02-
Convertible (Raw)-
Vybz Kartel
03-
Gimmi The Paper-
Blak Diamon
04
-
Clean Stamp-
Popcaan
05-
Bravery (Clean)-
Tommy Lee
06
-
Bravery (Raw)-
Tommy Lee
07-
Position-
Elephant Man
08
-
Real Qwenga-
Demarco
09
-
Hot Ash-
Keida
10-
Bubble (Clean)
[feat. Sassy D]-Munga
11-Bubble (Raw) [feat. Sassy D]-Munga 12-Fresh Bed-D'Angel  13-How You Suh Tight (Clean)-Spice 14-How You Suh Tight (Raw)-Spice 15-Want Ur Body (feat. Devina Burn)-Uncle Mucks 16-Whine For Me Slow (feat. Blak Diamon)-Mayellie
17-
Mi Want More (Clean)
[feat. Pamputae]-Unicorn
18-
Mi Want More (Raw)
[feat. Pamputae]-Unicorn
19-
Nuh Tek Talk (Clean)-
Versatile
20-
Nuh Tek Talk (Raw)-
Versatile
21-
Jupiter Instrumental-
Anju Blaxxx
LISTEN TO VYBZ KARTEL – Convertible – Jupiter Riddim UIM RECORDS
LISTEN TO TOMMY LEE SPARTA BRAVERY & FULL JUPITER RIDDIM -UIM RECORDS
LISTEN TO POPCAAN CLEAN STAMP ON JUPITER RIDDIM UIM RECORDS 



real deal