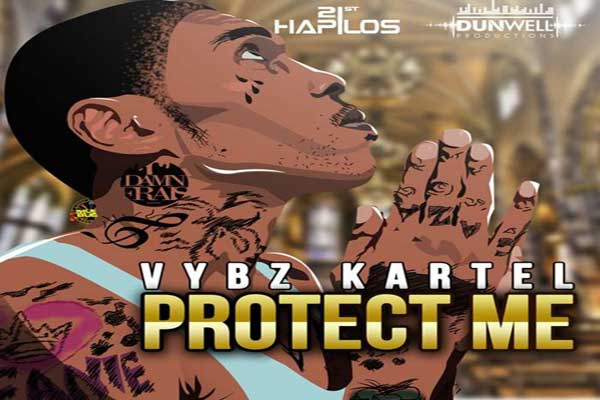 Dunwell Productions dropped the awaited Advice Riddim which features a new reggae tune from legendary Jamaican songwriter Vybz Kartel, real name Adidja Palmer.
The new Kartel's single, titled Protect Me, well expresses the versatility of World Boss, that while taking the riddim as usual, delivers also a deep song with touching  lyrics  in a new tune to Jah and since singing is more powerful than just praying, let Jah Protect World Boss Appeal,so he can obtain a fair new trial and let "
Jah Protect all the Youths babylon will keep murdering" as Addi sings. Listen to it yourself below.
Advice Riddim Dunwell Productions itunes
LISTEN TO VYBZ KARTEL – PROTECT ME – ADVICE RIDDIM – DUNWELL PROD. – MARCH 2015



VYBZ KARTEL – PROTECT ME – LYRICS
Jah beg you please nuh let me go
Weh mi a go do if you left mi now?
Protect mi youths mi begging you
All a dem a, whole a wi a
Wi a Jah, Jah, pickney
Jah, Jah, beg you please nuh let me go
Weh mi a go do if you left mi now?
Protect mi youths mi begging you
All a dem a, whole a wi a
Wi a Jah, Jah, pickney
(Verse 1)
Ohh many more
Youths babylon
Cyaa tek it no more
Suh mi jump pon a bus and mi gone down a country
Same thing a gwaan down deh
The likkle youth dem a fire gun down deh
A weh the country a come to
Dunwel seh better mi get a gun to
But mi naw sweet
(Verse 2)
Mi waan start supn new
Mi just get a youth
Waan live fi mi youth
Mi nuh waan dead young
Like whole heap a youth weh mi know from the slum
Weh the peenie a fight fa?
Mi born come hear seh a enemy zone that
But mi si a man stand up a him gate
And a man walk up and give him four shot
real deal