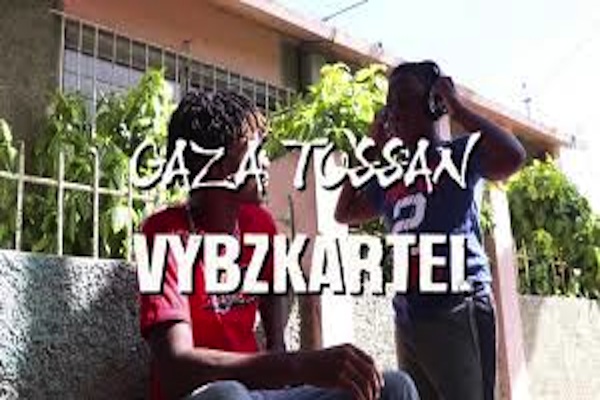 Gaza Tussan and Vybz Kartel latest collaboration single debuted the music video for Sweetest Days.
Vybz Kartel, the incarcerated King of Reggae Dancehall music has given the go ahead, his stamp of approval to Gaza Tussan, releasing, prior to this one, other dancehall singles with the young Gaza artist, which is part of the new generation of affiliates. Hopefully the loyal ones.
Vybz Kartel & Gaza Tussan recorded already a popular song together House A Burn Down, listen to it here, and Sweetest Days cemented, Gaza Tussan name as an artist to keep an eye on.
Vybz Kartel recorded another collaborative song titled Sweetest Days, back in the days, with his freenemy, Gully God Mavado and they also shot a official music video for the song, a big tune, where they both appear together, and New Gaza Nation fans may have not know it.
Going back to this Sweetest Days featuring Gaza Tussan, the song also known as Good Morning World, that was released this past July 2017, features a Kartel's verse at the beginning , Sweetest Days samples a popular song performed by America's dearest Vanessa Williams, by the same title.
Popular Jamaican star Sean Kingston is also in Gaza Tussan video, endorsing both Tussan and Kartel with whom he recorded the super catchy "Chance", watch the music video which features a Kartel's verse here. Sean Kingston moved back to his native Jamaica and he is running things right now,  also working on Tommy Lee Sparta's upcoming album, after signing him. Gaza We Seh.
WATCH GAZA TUSSAN FT VYBZ KARTEL SWEETEST DAYS OFFICIAL MUSIC VIDEO
real deal