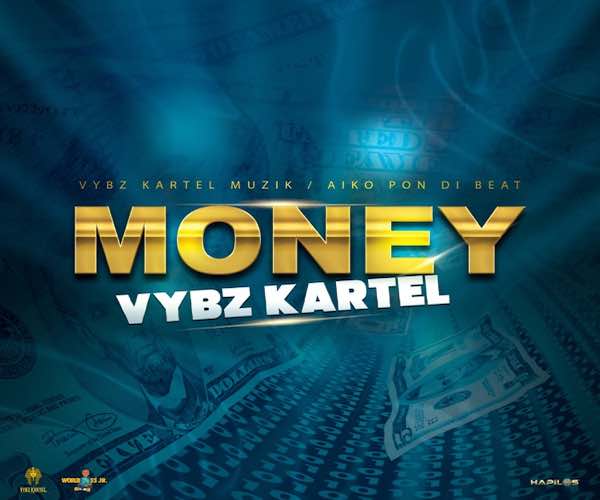 Incarcerated Jamaican dancehall God Vybz Kartel has been releasing new hot music non stop in the past weeks, despite the long incarceration his music can't be stopped.
After already delighting his fans and climbing up hundreds of thousands replays with his latest tunes and music videos : "Money Bag", "Too Young ft Lanae", "Badman Ting", and "Tik Tok Summer", Kartel has also a brand new single titled "Money" produced by Vybz Kartel Muzik and Aiko Pon Di Beat, that just came out today, play it below.
Vybz Kartel, real name Adidja Azim Palmer, has already written several hot tunes dedicate to the money like his latest "Money Bag",  "Money Mi A Look", "Without Money", "Money To Spend", "Money We Love", "Money Pon Mi Brain (CT SCAN)", "Certified Money Boy" and many more, but you can't get tired of Addi going on the money subject, because every time the view is from a different angle.
From tunes about the lack of money to tunes on how to make money, Vybz Kartel has become a specialist on the matter, so In his latest "Money" tune Vybz Kartel, also known as Addi The Teacha, teaches a couple of things to his listeners about money.
Take for example the difference between credit and debit and how to make that work in your favor via Kartel's lyrics, as well as the power of saving money and not wasting it ("when you make the money, don't you make the money vanish") , this is a new hypnotic Vybz Kartel's hit single to add to your collection!
Sing along with the official lyric video posted below and click on the Apple Music banner to grab Vybz Kartel "Money" new music single.
Vybz Kartel "Money" Official Lyric Video Vybz Kartel Muzik / Aiko Pon Di Beat 2022
real deal