GYPTIAN SERVES UP SEX, LOVE AND REGGAE ON HIS NEW STUDIO ALBUM AVAILABLE OCT 29 (VP RECORDS)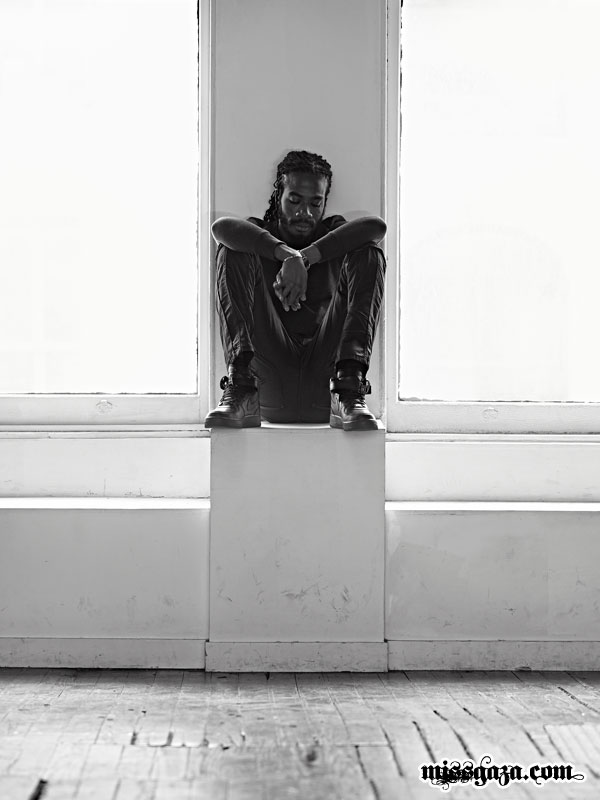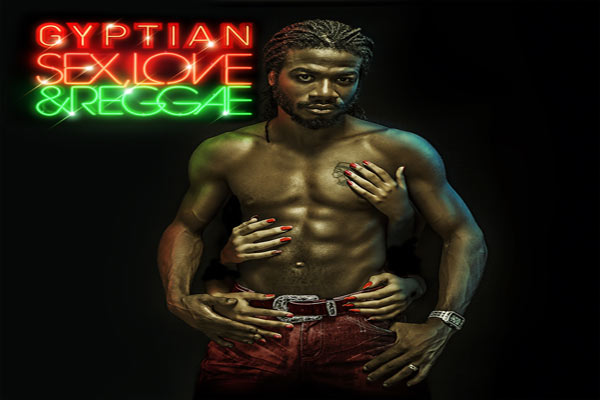 The 17-Track Set Co-Executive Produced by Jerry "Wonda" Duplessis  Features Major Lazer, Melanie Fiona, Estelle, Bunji Garlin, Angela Hunte and Kes The Band
U.S. Tour Kicks Off This Week
The MOBO and Soul Train award-winning Jamaican singer Gyptian returns with his fourth studio album Sex, Love and Reggae on October 29 on VP Records, a marked departure from his previous releases that unveils another layer of his artistry.
The musically diverse set – that takes the listener from dancehall to soca to global pop and R&B sounds – follows his 2010 critically-acclaimed album Hold You and its RIAA certified Gold title track.
Watch below Snoop Lion & Gyptian free-styling on Witty's remake of King Jammy's Magic Moment Riddim called "Kuff".
The session took place LIVE on Randy's Reggae Radio - the official online radio station of VP Records. Snoop Lion was at VP Records Retail Store promoting the release of his new album, Reincarnated. Filmed & Edited by: @superb_hq
GYPTIAN SNOOP LION FREESTYLE HQ VIDEO



In support of

Sex, Love and Reggae, Gyptian kicks off his U.S. tour this week in Florida. The reggae star will perform along the Southeast, Northeast and West Coast region until early November. See full tour schedule below.
Gyotian's 17-track set is co-executive produced by Jerry "Wonda" Duplessis, who is known for cranking out hits for superstars such as Miguel, Mary J. Blige, Lupe Fiasco, the Fugees and many more.
The album features guest appearances from R&B divas Estelle and Melanie Fiona to soca stars Bunji Garlin and Kes the Band.
Global dancehall ambassadors Major Lazer also lent a hand with co-production on the title track.
WATCH GYPTIAN -NON STOP – OFFICIAL MUSIC VIDEO



"This is the Gyptian album that I want people to hear," the singer says. "Each album that I do advances my career but this one is Gyptian—the next level."
Sex, Love and Reggae is a spicy and sweet mixture, just as the title would imply. He displays his playful side with wine-inducing anthems like "Non Stop" and "Wine Slow" (which already received over 7.5 million YouTube views for the lyrics video alone) and reveals his affectionate side on romantic ballads like "Royal Love" feat. Estelle and the breathtaking rendition of this Gregory Isaacs classic "My Number One."
He even delves outside of the genre and recreates Cyndi Lauper's "True Colors," which was part of Chevrolet and MTV Iggy's "Cover The World" campaign.
Bringing a much-needed dose of reggae back to the airwaves, the album's latest single "Vixen" is currently picking up steam on radio stations across the U.S. and U.K. and will drop a new video directed by Jamaica's talented Ras Kassa (of Damian "Jr. Gong" Marley's "Welcome To Jamrock" fame). The sultry anthem is co-written by and features Angela Hunte, the Grammy-winning artist who also penned Jay-Z's "Empire State of Mind."
"Vixen is a song for the really strong women, who like to be in control. It's for all the boss ladies." Gyptian says.

"It's all about being versatile," Gyptian says of the album, and his perspective on music overall. "For me, there's no boundaries in music. Pick one—there is a Gyptian song in that category for you."
GYPTIAN SEX LOVE & REGGAE – US TOUR DATES:
Thur Oct 10 in Palm Bay, FL @ Suga Kane Lounge
Fri Oct 11 in Tampa, FL @ Supa D's Tropical Bar and Grill
Sat Oct 12 @ Hard Rock in Hollywood, FL
Sun Oct 13 @NYC Kingsboro College
Tues Oct 15 @ Nova Southwest University in Ft Lauderdale, FL
Wed Oct 16 @ Mascara in Jacksonville, FL
Thurs Oct 17 @ Off The Hookah Lounge  in Ft Lauderdale, FL
Fri Oct 18 @ Elements in Gainesville, FL

Sun Oct 20 @ UCF Vain in Orlando, FL
Wed Oct 23 @ Club Pyur in Hartford, CT
Thurs Oct 24 @ Lava in Jacksonville, FL
Fri Oct 25 @ Howard University Yard Festival in Washington D.C.
Fri Oct 25 @ Jouvay in Queens, NY
Sun Oct 27 @ Fyah Sundays in Brooklyn, NY
Mon Oct 28 @ SOBs in New York, NY
Thurs Oct 31 @ Mayan Club in Las Vegas, NV
Sat Nov 2 @ New Karibbean City in Oakland, CA
Sun Nov 3 @ Tribe Of Kings in San Diego, CA
www.twitter.com/realgyptian
www.facebook.com/OneGyptian
real deal