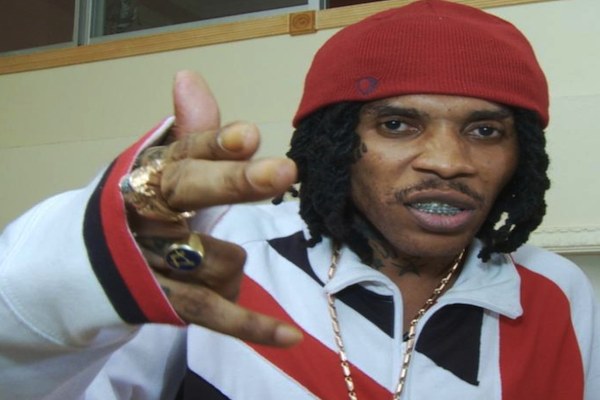 Stainless Music just released a classic dancehall war tune from incarcerated World Boss Vybz Kartel titled Informer.
There are many songs addressing the topic of informants in Jamaican dancehall reggae music and in this one Vybz Kartel's fans will hear the old school flow that Kartel has been sporting back in the days, during 2009 and 2010, when some of his biggest success were gun tunes like Send Fi Mi Army, Life We Living, Live Sweet, Poor People Land,Sweetest Days,… recorded with Mavado during thee Gaza Gully truce invoked and imposed by the Jamaican police among the two factions.
Vybz Kartel Informer is a old song, because it was recorded long time ago but was never released before today, and the song has been probably written to address Kartel and Mavado's beef since in a line Kartel deejays
"Me Mr. Palmer mi gone with the Lama because of informer" counter attacking a line "New name for informer Mr. Palmer" used by Mavado against him.
World Boss Vybz Kartel has been incarcerated since the end of September 2011 but while he was away from the music scene his music and popularity didn't stop growing exponentially and keeping him relevant and a constant fixture in dancehall charts, radio plays, awards, international featuring and even being one of the main inspiration behind Nick Cannon King Of The Dancehall recent movie.
In the latest weeks Vybz Kartel topped iTunes reggae charts at #1 with Fever, a song that doesn't stop collecting views and replays and also that peaked at #36 in Billboard Top 50.
Currently dominating the airwaves with a string of hot new dancehall reggae singles, Vybz Kartel will fight the harsh sentence of 35 years behind bars without parole when his appeal will start on February 2018.
Listen To Vybz Kartel Old School Dancehall Song "Informer" Stainless Music

real deal