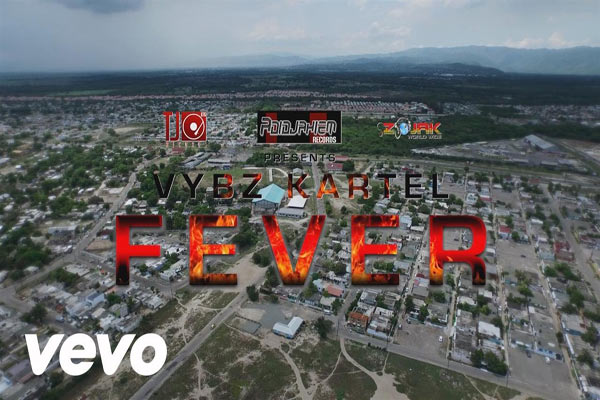 World Boss Vybz Kartel's hit song Fever climbed al the way to #1 on iTunes reggae charts last week.
Another notch under the incarcerated dancehall star belt."Fever" is one of the biggest dancehall anthem of the last 10 years and it has already left a sign in the mainstream world climbing on the

Billboard R&B/Hip-Hop Airplay chart

and getting a

Diplo's remix treatment

.
The song peaked at No. 36 on the chart marking Kartel's second single to go nuclear over his career, with the first being Ramping Shop featuring Jamaican dancehall diva Spice, but it was last week that Fever took the number one spot on iTunes reggae chart. If you go and check now Fever lost few slots since the previous week and sits now in 13th place of the same chart, but it still just shows how much Vybz Kartel's name and music is becoming popular and taking over beside his native Jamaica, where he is bigger than life.
Get Vybz Kartel Fever on iTunes clicking on the banner on this page.

"Fever", the headline single from his latest album King Of The dancehall, produced by Tj Records and still available for free streaming clicking here, has gained more than over 50 million combined views on YouTube and over 10 million streams on Apple Music and has been since added to regular radio programming in USA and considering he has been away from the public scene since the end of 2011, this is a big thing for the jailed Gaza General.
Vybz Kartel has no intentions to sit down or skylark and his team has been releasing four new singles since the start of this month
Luxury Doll, So Easy, How Can You featuring Ishawna and talking about her, the sultry official music video for their previous song Washer & Dryer dropped and you can watch it here, while Majoz Lazer released the remix for Oh Yeah Run Up featuring Party Next Door check it here, and Girlfriend featuring Busta Rhymez & Tory Lanez.
Watch Vybz Kartel Fever Official Music Video – Tj Records
real deal