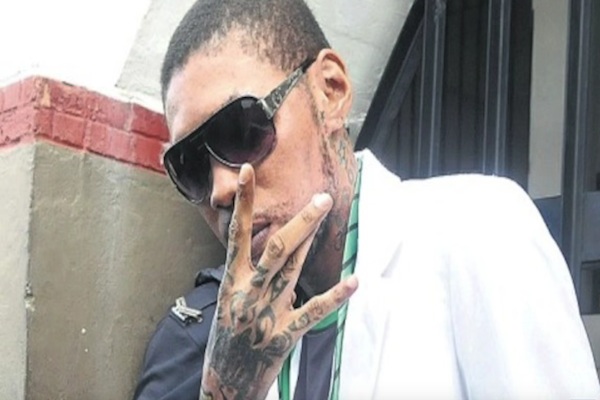 Gaza Nation fans that were awaiting for new releases from incarcerated dancehall star Vybz Kartel tune in to a new hot remix from Vybz Kartel & Major Lazer featuring Party Next Door.
After already taking the summer season landing in Top 100 R&B Billboard with his sensational hit single Fever, after going certified gold with his voice being sampled on "Not Nice: from OVO artists Party Next Door, there is now this hot new remix , produced by Major Lazer and titled "Oh Yeah (Run Up)" featuring Vybz Kartel & the OVO's artist Party Next Door being sampled on a Kartel's song.
This is the fifth single in a little more than week that drops from Gaza General Vybz Kartel since the end/beginning of the month of September. After already taking the summer with a hand full of hit singles,
Kartel is determined to take also the fall season of 2017. He is currently smashing the airwaves with How Can You , a new hit song with controversial dancehall diva Ishawna, So Easy,a new quick and smooth love ballad for his loved one, and Luxury Doll, a new & hot dancehall track where he pays homage to all the Gaza Nation girls, not to mention Diplo's Fever remix and Busta Rhymes new mainstream single Girlfriend featuring Vybz Kartel and Tory Lanez.
Vybz Kartel has rhymes for every occasion and even with such a large catalog of songs his lyrics always make the mark, and Oh Yeah Run Up is hot like fire,  another popular 2017 anthem from the incarcerated Jamaican icon, Kartel deejays
"Coulda bicycle bike or hummer we a roll out mad we a stunner / Honey pool full a money every gal jump off in a hurry / Gal just a drink and a drunk and a hide and a drop pon buddy / Me chain have so much karat like me murder Bugs Bunny,"
Entertaining the listeners in every word and with his exceptional delivery. Incarcerated since the end of September 2011 Vybz Kartel and his 4 co -accused will return before the court for the re opening of his trial on February 19 2018.
LISTEN TO VYBZ KARTEL FEAT PARTY NEXT DOOR – OH YEAH – (RUN UP) MAJOR LAZER REMIX
real deal