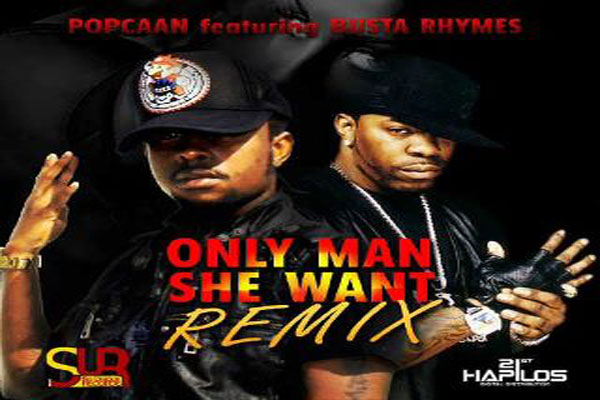 Uprising Gaza artist Popcaan released today the official Remix feat Busta Bus for Only Man She Wants. He also just  has switched booking agents  again just four months after joining Patrick Roberts of Shocking Vibez last October, shortly after Kartel's arrest.
The arrangement  between Poppy and Shocking Vibez took place because of the link  between Popcaan and Roberts' son, Jamie Roberts, more popularly known as Young Vibez. Apperently that link is not so strong anymore because in a recent radio interview Popcaan shared the infos  that a different booking agencywill take bookings on his behalf  from now on : Creative Source Inc. Popcaan also said that he made yet no contact with di Addi in jail but he still remains a loyal member of the Gaza.
Popcaan is currently promoting his new mixtape, Yiy Change,  produced by Chromatic Sound and TJ Records. Additionally, an official remix for his number one hit single, Only Man She Want, featuring Busta Rhymes was released today. Check it out!
Popcaan Ft Busta Rhymes – Only Man She Want 'OFFICIAL REMIX'
[youtube width="640" height="344"]http://www.youtube.com/watch?v=n-oDd8u9kFk[/youtube]
real deal