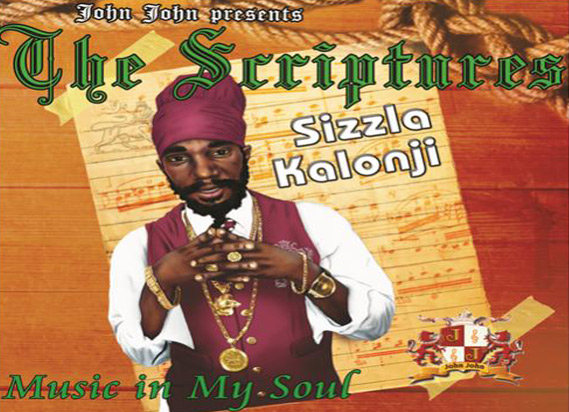 Fans of veteran Jamaican Dancehall reggae artist Sizzla Kalonji check out a very nice Sizzla's interview, on Jamaican OnStage TV Show, talking about his experience during his recent tour in Africa.
During the interview with famed Jamaican journalist and TV host Winford Williams, Sizzla underlines the strong link between Africa and Jamaica, overall the musical link and bond between Africa and Jamaica.
During Sizzla's interview with Winford Williams the veteran recording artist and house name in dancehall reggae music talks also about his new and just released album, The Scriptures.
Sizzla released a huge amount of albums, Eps, compilations but in The Scriptures there are special songs, very spirituals, in the interview the music crooner talks about he exclusivity of the tracks and also touches topics like Vybz Kartel, Beenie Man and Rastafarian beliefs and culture before performing live one of the singles for the new album The World Is Watching You
Watch Sizzla – Dada Interview And Performance Live Onstage – July 2011 – Jamaica
Considered already one of his best albums The Scriptures is available for digital purchase on iTunes clicking on the banner at the top of this page and is also available for free streaming below.
Stream Sizzla Kalonji Album The Scriptures
SIZZLA KALONJI THE SCRIPTURES REGGAE ALBUM TRACK LISTING
1 SIZZLA – WORLD CRY
2 SIZZLA – THE WORLD IS WATCHING YOU [FEAT PETER JACKSON]
3 SIZZLA – IN JAMAICA
4 SIZZLA – CLEANSE MY SOUL
5 SIZZLA – LET IT BE
6 SIZZLA – JAH IS MY SHIELD
7 SIZZLA – SCRIPTURES
8 SIZZLA – WHAT A WHOA
9 SIZZLA – GOD BLESS YOU MAMA
10 SIZZLA – JUMP FOR JOY
11 SIZZLA – I LOVE YOU
12 SIZZLA – HAPPY BIRTHDAY
13 SIZZLA – MUSIC IN MY SOUL
real deal