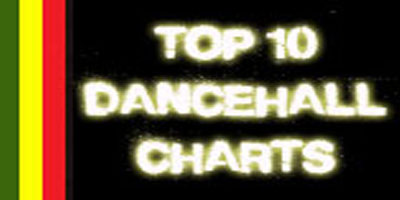 Check out the Top 10 Dancehall Songs in Jamaican Music Charts for the month of December 2013 posted below with audio and music videos, when available.
World Boss Adidja Vybz Kartel Palmer

is still incarcerated but his music takes the Top 10 Dancehall singles for the month of Decembe, once again. He has currently 3 singles shelling down radio stations and clubs worldwide in heavy rotation, zeen.
Topping Dancehall Singles for December is Vybz Kartel's "Business", produced by TJ Records now 2 weeks at #1, there's the Black Chiney Remix to download here.
JOP artist Aidonia's Brucki ( Fi Di Jockey Pt 2) produced by Di Genius Records is currently at #2, download Aidonia Di Ride Mixtape Here, followed by Konshens & J Capri - Pull Up To Mi Bumper, produced by Rvssian's Head Concussion Records.
One of Vybz Kartel's latest single, produced by Shorty's Short Boss Music label, is taking #4.A positive dancehall song from the Gaza General with a positive message. Watch the recent music video.
Going down is "Happy Time" I-Octane and Good Good Production at #5, while Mad Cobra – Diss Dem Anyweh, that topped for a week in the past month produced by DJ Frss Records is now at #6.
Tommy Lee Sparta Nuh Mek MI Feel Suh – produced by Guzu Musiq takes #7
At #8 Gully God Mavado feat Nicki Minaj with their radio anthem – Give It All To Me, produced by We The Best Music.
Closing December Top 10 Dancehall Singles another Vybz Kartel's hot tune – Hi, produced by Rvssian HCR at #9, remarks Kartel's total domination of December Dancehall charts.
At #10 Mi Alright Bounty Killer feat Patexx produced by Adde Production /21st Hapilos closing down the charts.



1

Business

 

-

Vybz Kartel – TJ Records


2

Brucki (Fi Di Jockey Pt 2)

-

Aidonia – Di Genius Records [OMV]


3

Pull Up To Mi Bumper -

Konshens & J Capri – Head Concussion Records [OMV]




4

School -

Vybz Kartel – Short Boss Muzik[OMV]


5

Happy Time -

I-Octane – Good Good Production[OMV]


6

Dis Dem Anyweh -

Mad Cobra – DJ Frass Records-[OMV]


7

Nuh Mek Mi Feel (Bududup) Suh -

Tommy Lee Sparta – Guzu Musiq


8

Give It All To Me –

Mavado feat. Nicki Minaj – We The Best Music-[OMV]


9

Hi (High) -

Vybz Kartel – Head Concussion Records


10

Mi Alright –

Bounty Killer feat. Patexx – Adde Productions/21st Hapilos Productions

real deal