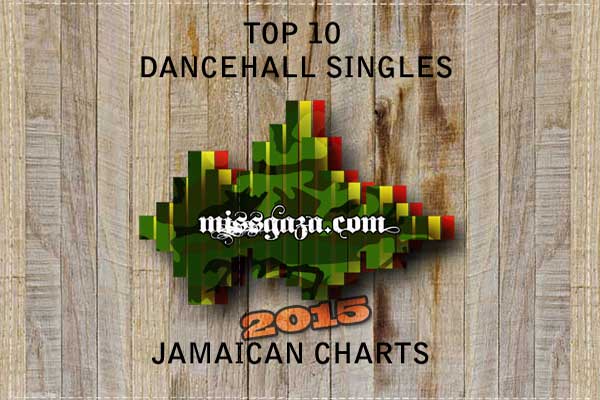 Check out and listen to the most played, requested top dancehall songs and videos out of Jamaica for the month of September 2015.
Topping at #1 by a week, Aidonia, with his anthem  - Nuh Boring Gyal – paired with the

official music video that is packed with mad dance moves from various Jamaican Dancehall Queens. JOP artist Aidonia  just dropped his new EP and you can listen to some of his new tracks in the latest Fearless mixtape clicking here.
Former Gaza Artist Popcaan is currently at #2 with his new hit song  -Unruly Prayer -, watch the official music video below.
At #3  -Ghetto Boy - collaboration between Jamaican reggae dancehall artists Stephen Marley, Bounty Killer & Cobra  produced byGhetto Youths International.
Going down at #4Busy Signal with one of the dancehall songs that took the summer  and has been at #1 for 2 weeks - Txt Message - a songs that is catchy, brilliant, funny and the official music video is just amazing, watch it below.
At #5Kat Deluna and Trey Songz with the sexy remake – Bum Bum, listen below.
[TURN TO PAGE 2 AT THE BOTTOM TO WATCH & LISTEN TO THE REST OF TOP 10 DANCEHALL SONG & VIDEOS FOR SEPT 2015]



1

Nuh Boring Gyal

– Aidonia – JAG One Productions

2

Unruly Prayer

– Popcaan – Unruly Entertainment




3

Ghetto Boy

– Stephen Marley feat. Bounty Killer & Cobra – Ghetto Youths International

4

Text Message

 - Busy Signal – Turf Music


5

Bum Bum

– Kat Deluna feat. Trey Songz – eOne

real deal