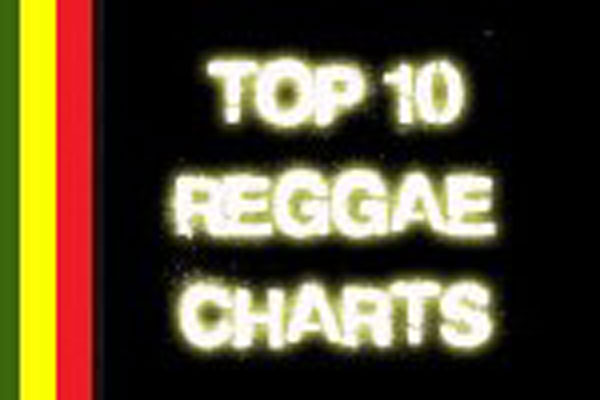 Canadian Reggae/fusion band Magic! is currently topping, by a week, Jamaican Top Reggae singles at #1 with the song "Rude".
The Sly & Robbie produced single "Romance" performed by No-Maddz at #2, the song is paired with the official video posted below.
Reggae prodigy Chronixx and ZInc Fence Records are coming up at #3 with "Like A Whistle" while Ishawna's "Need Love", that has been #1 for a couple of weeks  in the past month, loses a position and it's now at #4, 
E-Dee with 'No Other Girl' is now at #5, while Etana The Strong One's "Richest Girl" with the official music video, that debuted a couple of weeks ago, kicks in  at #6.
Veterans Stephen Marley ,Capleon and Sizzla debut their collaborative "Rock Stone" at #7 for now, while Rappa Robert aka Musical Sniper with "Gone" is currently in position #8.
Closing Top 10 Reggae Singles for October 2014 are Jah Cure with "All Of Me", Reggae cover of Johnny Legend's song at #9, and Hezron's single "Check". produced by Tads Records that has been at #1 for 2 weeks in the past months, now closing down the 10 most popular reggae songs in Jamaica for October 2014.
| | |
| --- | --- |
| 1 | Rude - Magic – Latium / RCA Records |
| 2 | Romance – No-Maddz – Taxi Records |
| 3 | Like A Whistle – Chronixx – Zinc Fence Records |
| 4 | Need Love – Ishawna – Downsound Records |
| 5 | No Other Girl (I'm Sorry) – E-Dee – Unseen Lab Productions |
| 6 | Richest Girl – Etana – VP Records |
| 7 | Rock Stone – Stephen Marley feat. Capleton & Sizzla – Ghetto Youths International |
| 8 | Gone – Rappa Robert aka Musical Sniper – Roots Time |
| 9 | All Of Me – Jah Cure – Big Yard |
| 10 | Check (2 wks @ #1) – Hezron – Tads Records |
real deal