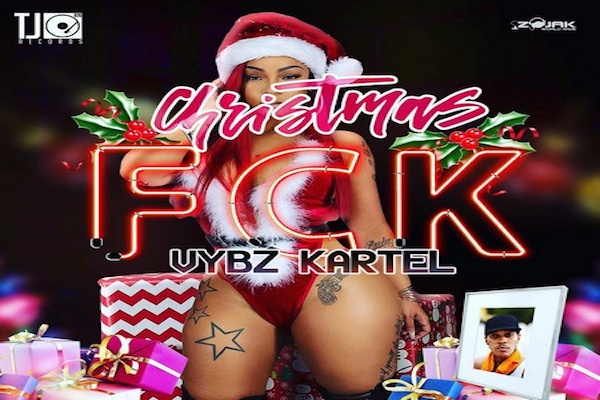 As anticipated to his fans via social medias last week with a preview on Instagram, Vybz Kartel, the incarcerated 1 Don of Dancehall music has a new hot song going cosmic right now titled Christmas Fck.
Going Back to Wold Boss' newest Christmas song, he went pretty explicit with the newest TJ Records produced Christmas Fck, starting from the title, marking a new explicit anthem from the incarcerated dancehall star that will appeal his sentence to life in jail without parole this upcoming July 2018, with a delay of few months on the previous appeal trial date that was initially been set to February 2018, read the reasons of the delay clicking here.
As already remarked in different occasions on this pages, Adidja has a song for each season or day of the month or the week and while he already took the summer season with many hit songs with the hottest season as the main theme, he also has winter time covered! Vybz Kartel's new song "Christmas Fuck" follows up the happy wave of explicit songs from the incarcerated dancehall star that this year, once again, after 7 years that Gaza General is missing from the music scene, he left a big mark on 2017 with a string of viral successes such as Pregnant [No Mama], Mhm Hm, All Aboard, Washer & Dryer with Ishawna and many more but his Gaza Nation fans were awaiting for a new Xmas song from their idol.
Going already viral on youtube, stream Vybz Kartel's Christmas Fuck directly from Vybz Kartel's Vevo account posted below and support the dancehall King purchasing his new song clicking on the iTunes banner on this page.
Listen To Vybz Kartel – Christmas Fck -Tj Records – December 2017
real deal