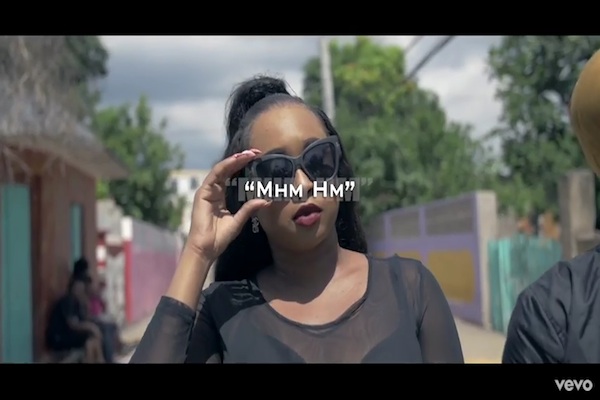 As promised last week to his Gaza Nation fans, World Boss Vybz Kartel dropped the official music single for one of his biggest tune of the year, the most played song in Jamaica, Mhm Hm.
Vybz Kartel new music video Mhm Hm, directed by Terminal 4 Media and produced by Kartel's own new born label Vybz Kartel Muzik, has already ranked up thousands of views in just few hours since its release and, as already anticipated last week to all the Gaza's fans, Kartel dropped at the same time also the

official music video for Don't Come Back, that you can watch clicking here

.
Vybz Kartel's Mhm Hm produced by Jones Ave Records is everything for dancehall music right now and Kartel was also able to boast the sales of the ingredients he listed in the song:
"peanuts oaks mc kinley crescent blend, get the oats the supligen, get di nuts get di nutmeg get a blend drink it mhm hm"
and believe his lyrical power when half Jamaica went to buy the cereals spiking up national sales when the song dropped. Kartel is the deejay of the Jamaican people.


The King of Jamaican Dancehall Music, The 1 Don.
Mhm Hm official music video well incarnates the spirit of the song and shows all the gallis making the drink based on Kartel's proved formula to make babies, and then going to work on it.
Everything in Mhm Hm is perfectly crispy:
the dope delivery, the riddim, the witty lyrics blend in perfectly together the visuals, with a look alike Vybz Kartel the pops in the background, Propa Fade as one of the main actor in the video, and this how popular the song got  you will see a space ship landing, even the aliens went down to Gaza City in Portmore Jamaica to try the World Boss formula to make babies. This video totally lives up to the song and it's really dope! Watch it below.
Vybz Kartel Mhm Hm is an explicit song that took Jamaica and dancehall music by storm when it dropped, becoming the most played and requested song in heavy rotation that is a nuclear success for the incarcerated dancehall star, real name Adidja Palmer, currently behind bars with a sentence to 35 years without parole that he is appealing staring next year in

February with the re-opening of the trial.
Vybz Kartel new dancehall anthem Mhm Hm is available for digital download on iTunes clicking on the banner on this page.
Watch Vybz Kartel – Mhm Hm – Official Music Video – October 2017
real deal