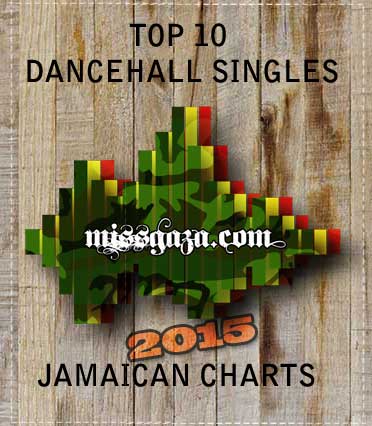 Check out the most played songs in dancehall music in Jamaica for this beginning of Janaury 2015.


style="display:inline-block;width:336px;height:280px"
data-ad-client="ca-pub-5109320371512143"
data-ad-slot="7891046513">

Topping at #1 by two weeks ,again, is the one & only Kartel. Incarcerated but literally unstoppable World Boss Vybz Kartel started 2015 among celebrations for his Earth Strong, (read here #AdidjaPalmerDay), the success of his book - The voice Of The Jamaican Ghetto is having on Amazon , where it's rated #1 Best Seller and  finally he has been also  nominated for 5 Youth View Awards.
After dropping smashing hits for the whole 2014 ( listen to some of the very best Vybz Kartel 's Music in ZJ Liquid latest mixtape Worl' Boss 2014 here) Kartel  now started the year also  topping Dancehall Charts for the month of January with two songs –  Conjugal Visit featuring Spice, followed at #2 by Ride from RDX, and at # 3 Nuh Play Around With Fire.
Once again is a World' Boss total domination.
Going down the Top 10 Dancehall singles for January 2015 we find female dancehall artist  J Capri performing Boom & Bend Over,produced by Head Concussion Records at #4, the single  has been previously #1 for a week. At #5 Jamaican Duo Ding Dong with the single Syvah that has been #1 for two weeks in the past month of December.



1

Conjugal Visit –

Spice & Vybz Kartel – TJ Records




2

Ride It – RDX – Blaqk Sheep Music


3

Nuh Play Roun Wid Fyah – Vybz Kartel – Yellow Moon Records


4

Boom & Bend Over  – J. Capri – Head Concussion Records


5

Syvah – Ding Dong – FME Records

real deal