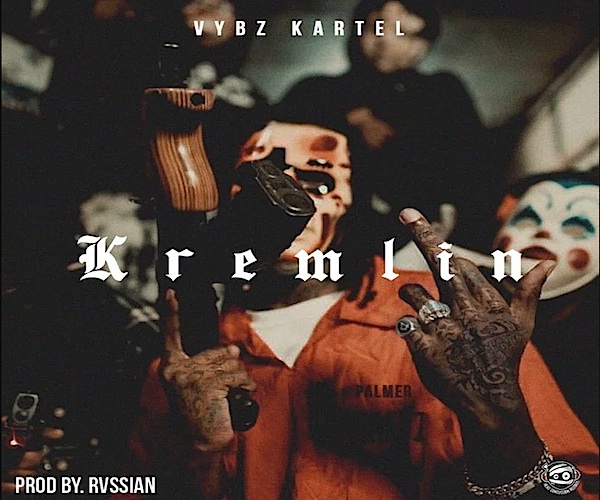 Dancehall students brace yourself because there's a new sensational dancehall riddim titled Moscow Riddim from Rvssian's Head Concussion Records boasting a crazy line up and dope new songs, and it sports Vybz Kartel's new banger "Kremlin".
Featuring World Boss Vybz Kartel, Tarrus Riley, Shawn Storm, Kalash and Chan Dizzy, Moscow riddim dropped just few hours ago and it's becoming quickly nuclear, making everybody playing and replaying the riddim and Kartel's new tune Kremlin, the Moscow riddim top banger.
Rvssian's Moscow riddim is a very explicit dancehall riddim with both the raw and clean songs included. Dancehall music back at its top with real hardcore songs, even Tarrus Riley sounds ruff on it, talking about graveyard and funeral, something you rarely hear from him.
With producer Rvssian, real name Tarik Johnston, as the boss of Head Concussion Records, the name Moscow riddim sounds just natural for the project, the riddim is sick, the name is sick, Kartel once again shows all his lyrical power, leaving behind no survivors. There's no battle, no clash, no competition, no need to flex, once again Addi The Teacha teachs why he is King of this game, the bigger, the baddest, the 1 Don, the mad lyricist, the dancehall hero, the prototype.
Kremlin is a song full of punchlines that will destroy any veteran contender, imagine a rookie. The song, where Kartel explains why he is the best at what it does, includes big diss lines, that same say are toward Alkaline, but over here we do think is aiming closer, to his young former protege, or maybe both, anyways there will be no survivors, that's why is better to be All Aboard with Gaza General, straight.


Vybz Kartel – Kremlin – MOSCOW RIDDIM | RVSSIAN
Vybz Kartel – Kremlin – Lyrics Video
To begin with, the title of Kartel's new song, Kremlin, holds a lot of symbology in it.
Quick facts: The Moscow Kremlin, referred to as the Kremlin, is a fortified complex at the heart of Moscow, overlooking the River to the south, Saint Basil's Cathedral and Red Square to the east, and the Alexander Garden to the west, keeping all things in sight. The Kremlin is a fortress, includes five palaces, four cathedrals, and is guarded and protected by the so called Kremlin Wall that includes the Kremlin towers and currently serves as the official residence of the President of the Russian Federation. The name "Kremlin" means "fortress inside a city", and is where the government of the Russians resides. During history the Kremlin went from being the residence of the tzars (that called italians to decorate it in and out), to the emperors, to Lenin and Stalin, and no matter how many tried to destroy or occupy it, the Kremlin is still standing up.
Only Vybz Kartel The Teacha can spark history interests in his young listeners making them think and go dig and research why a certain title or name was chosen, forcing them to know facts of world history for an analogy in a song's title or theme that, he is able to exploit with his unique lyrical evocative power of the best story teller.
Kartel has always been reinventing Jamaican dancehall music and making it interesting again. Vybz Kartel the #1Don of dancehall music shows once again why he is the training force behind this, everything he does shells, even after 6 year of absence from the scene, the thing is mad, the man is #Unstoppable.
Kartel is always current, always relevant, always incredible. Listen to Vybz Kartel Kremlin and the full Moscow Riddim mix below, posted with download link for the mix and lyrics, and check the full Rvssian's Moscow Riddim track listing.
VYBZ KARTEL LATEST TOP RANKING DANCEHALL MUSIC VIDEOS & SONGS 2017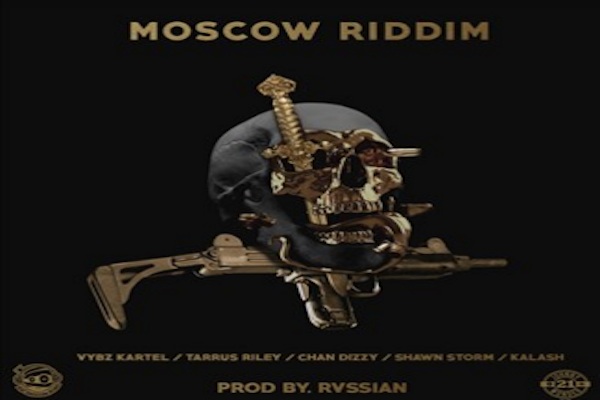 Head Concussion Moscow Riddim Track Listing
1 Kremlin Vybz Kartel
2 Kremlin Vybz Kartel
3 Grave Yard Tarrus Riley
4 Don Dada Kalash
5 Nuh Long Chat Shawn Storm
6 If I Were You Chan Dizzy
THE MANY TIMES VYBZ KARTEL ADDI THE TEACHA TEACHES
Vybz Kartel puzzled already his fans, making them do some research on topics he mentioned in his songs.
In one of his latest song Don't Come Back,Vybz Kartel mentions Ron Muschette aprominent Irie Fm radio host of an early morning show whom now resigned. That's why Vybz Kartel deejays "early inna de morning like Ron Muschette"… [unless you lived in Jamaica you had to look it up].
In the song "Chain" when he mentions David Blaine, a famous American magician, comparing himself to the illusionist, and the way he can disappear.
Another time when Kartel's made his fans go look up stuff is in the song, dated back to 2012, "Informer" featuring Tommy Lee Sparta when Kartel's names italian mafia don Salvatore Gravano aka Sammy The Bull, an informer that was associated with the Gambino's and Gotti's families. So same way big mafia's boss got betrayed, Kartel always knew he could be betrayed by one of his students, showing a 360 knowledge of all the things, always ahead of time, zeen.
Vybz Kartel's dancehall hit song "Georgina" made Georgina Surgeon, a female Jamaican jockey worldwide famous and Mary Seacole, a british woman that set up a hotel behind war lines during the Crimean war taking good care of the wounded serviceman in the battle field, popular names among his fans that looked them up. [Kartel is basically saying that he wants a woman that will take care of him like Mary Seacole did with the wounded.]
In the more recent dancehall song "Born Again Virgin" Vybz Kartel mentioned Xerxes King of Persia, and also his wife Amestris referring to himself as a King and his spouse as a Queen.
In "Can Get I More" Vybz Kartel references to Jamaican director Perry Henzell, and his legendary movie "The Harder They Come", starring living legend Jimmy Cliff.
In Vybz Kartel "A Pale Blue Dot Rhianna's Wine" song he loops about "a pale blue dot in the Universe"  which is also the song's title. if you too got curios back then and went to google that, it says: Pale Blue Dot is a photography of planet Earth taken in 1990 from a space probe Voyager 1.
The list could go on and on because Adidja Palmer aka World Boss Vybz Kartel aka Addi The Teacha is a genius that has lyrics for centuries and can transform anything he has read or he is reading in a hit song.
LISTEN TO MOSCOW RIDDIM MIX FT. VYBZ KARTEL, SHAWN STORM & MORE
real deal